About us
Imagine Swimming is NYC's premiere learn-to-swim school, sharing a love of the water from infants to adults. Respect and understanding for the aquatic world is carried throughout the student's journey at the school and into their daily lives. Beyond classes, Imagine offers an array of competitive opportunities with it's water polo and synchronized teams, to its nationally recognized swim teams.
As educators, emphasis is placed on each instructor's individuality in the belief that it's the Singer, not the Song, and the presentation of the lesson is everything. Imagine Swimming features highly developed teaching methods and rigorous training, however, it is the teachers, in the moment, who must pass on our mantra - safe, fun, for life. This process is collaborative, rooted in play, and requires individual expression with every student.
We were founded in 2002 by Casey Barrett and Lars Merseburg, friends and former world-class swimmers who met in New York City after completing their NCAA and international swimming careers. Originally operated out of the Hunter College pool on E. 69th Street and Park Avenue, the school has grown to include locations spread across Manhattan and Brooklyn. We currently welcome over 4,000 children each week to our lessons, in addition to our competitive team offerings.
In addition to locations throughout Manhattan and Brooklyn, Imagine Swimming has multiple Flagship facilities in Tribeca, the UWS and Crown Heights (opening in 2021).
Programs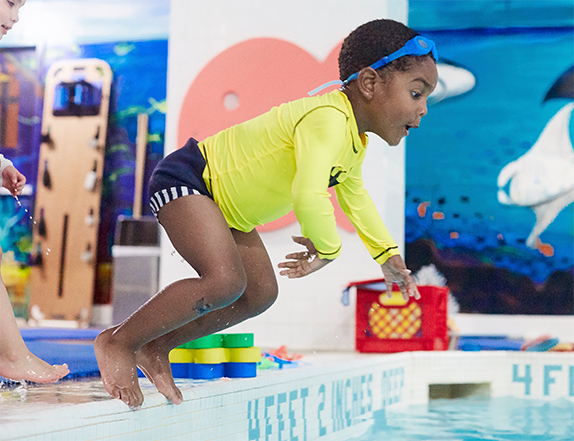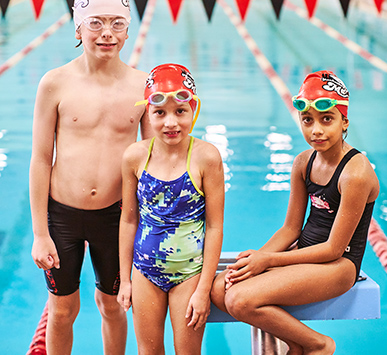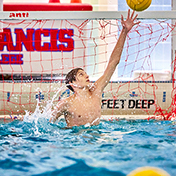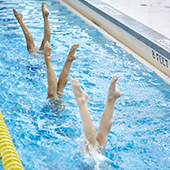 Imagine Swimming
The swimmer's journey begins with infant Baby Splash courses (2-4 months), on to Parent and Me classes (4 months-3 years), to group lessons (for ages 3 years & up), on to competitive club teams (please see below for more information on our competitive programming), and finally to adult classes for all experience levels. There is something for every swimmer at Imagine, and the skills amassed remain with students throughout life's many currents.
At Imagine, you will not find rigid levels and checklist teaching, but rather lessons that are constantly adapted and structured around the fluid development of every swimmer. Lessons consist of "active" 40 minutes. In too many programs, children are sitting on the sidelines for large portions of lessons regardless of the activity. The Imagine class has a 1:4 teacher/student ratio for children over 3 and 1:6 for Parent and Me as well as Baby Splash programs.
Competitive Offerings
Imagine's competitive programming begins at six years old and features three Olympic aquatics sports. Our teams guide young athletes throughout their age group years and on through high school, with many going on to compete at the university and international level.
Our Teams:
Manhattan Makos - Swim Team
Mako Polo - Water Polo Team
Imagine Synchro - Synchronized Swimming Team
Manhattan Makos
The USA Swimming team is the competitive branch at Imagine Swimming, where children learn their first lessons in the water, and when they're ready to race – it's me for the Makos!
This competitive swim team brings a new standard to New York City swimming. Coached by a collective of the most accomplished competitive swimmers in the tri-state area, the Makos embrace the sport at all levels. From a first race to an Olympic final, there's a journey in every lap. For swimmers with the feel for the water, the relentless work ethic, and most of all, the joy for the sport, these journeys have no limits
Mako Polo
Water polo has always been a part of the Imagine Swimming DNA. Past teachers have included a member of the US Women's Olympic Water Polo team and an assortment of international polo players who have incorporated their love of their sport into Imagine lessons.
In the fall of 2013, we introduced Mako Polo, an official club team within USA Water Polo. The team competes locally at
tournaments across the tri-state area, and in its short history has already claimed the attention of top college programs in search of young polo talent
Imagine Synchro
Synchronized Swimming, demands true discipline in advanced swimming and exceptional water skills. In addition to strength, endurance, breath control, and precise timing, synchro requires grace, flexibility, artistry, and acrobatics. This form of artistic swimming is a hybrid of dance, gymnastics, free form and traditional swimming disciplines. It consists of experienced aquatics enthusiasts performing in teams, duets, solos, or combo routines to set music. Synchro has been part of the Summer Olympics programming since 1984.
Led by Paola Tirados, who was a three-time Spanish Olympian and an Olympic silver medalist at the 2008 Games in Beijing.
Locations
Crown Heights Armory
This location is suited for ages 18 months and older.
TriBeCa BMCC (77 Harrison St.)
The pool is suited for ages 5 years and up.
Please note: This pool is kept around 80 degrees. A wetsuit is recommended for students who may be sensitive to cooler water.
TriBeca Flagship
This location is suited for ages 8 weeks and older.
UWS Flagship
This location is suited for ages 8 weeks and older."

Bios & Team Info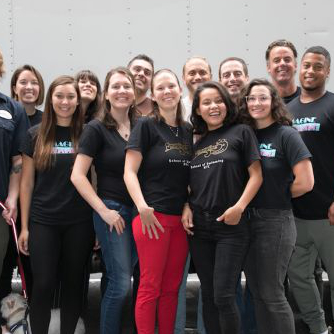 Teaching Staff
Like many of NYC's top preschools, Imagine Swimming has absorbed the teachings of Reggio Emilia, the Italian educational philosophy that places great respect on children's imaginations and their interaction with the natural world. We feel this philosophy may be best expressed in the water – where every sense is engaged and the opportunities for exploration are endless.
With a staff of 140 international instructors from all walks of life, Imagine Swimming prides itself as boasting an ethnically diverse team of Olympic champions, synchronized swimmers, scuba divers, water polo allstars, early childhood specialists and other devoted aqua-enthusiasts.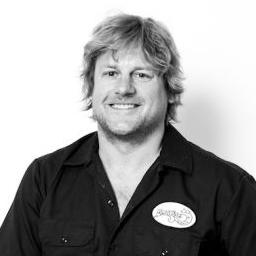 Casey Barrett
Along with Lars, Casey is the co-founder of Imagine Swimming. He is a Canadian Olympian and was a nine-time All-American at the University of Southern California and Southern Methodist University. His competitive swimming career was centered around two of the top programs in America: the North Baltimore Aquatic Club (NBAC) and the Bolles School, in Jacksonville, Florida. Casey learned to swim when he was four years old on Dorval Island, just outside of Montreal. His daughter Eva learned to swim in the slightly warmer waters of our Tribeca Flagship.
Also a writer, Casey is the author of the Duck Darley crime fiction series, published by Kensington Books. His first novel UNDER WATER was a Shamus Award nominee. His second, AGAINST NATURE, was released in August 2018, with a third - THE TOWER OF SONGS - due in September 2019.
Lars Merseburg
Along with Casey, Lars is the co-founder of Imagine Swimming. He was a member of the German National Swim Team for eight years and on the first unified German national team, following the fall of the Berlin Wall in 1990. A University of California at Berkeley graduate, he was an NCAA Champion and Academic All-American, and Captain of the Cal Swimming & Diving Team. Throughout his competitive career, Lars counted multiple Olympic champions as training partners and absorbed the wisdom of the very best at each stage.
Lars has over two decades of experience as both a teacher and coach. Prior to Imagine, he worked with programs in southern Germany and northern California. Away from the pool, Lars brings the Imagine spirit to the surf and stage. He's a regular on the waves in Montauk and plays the drums. His son Oskar learned to swim at our Tribeca Flagship.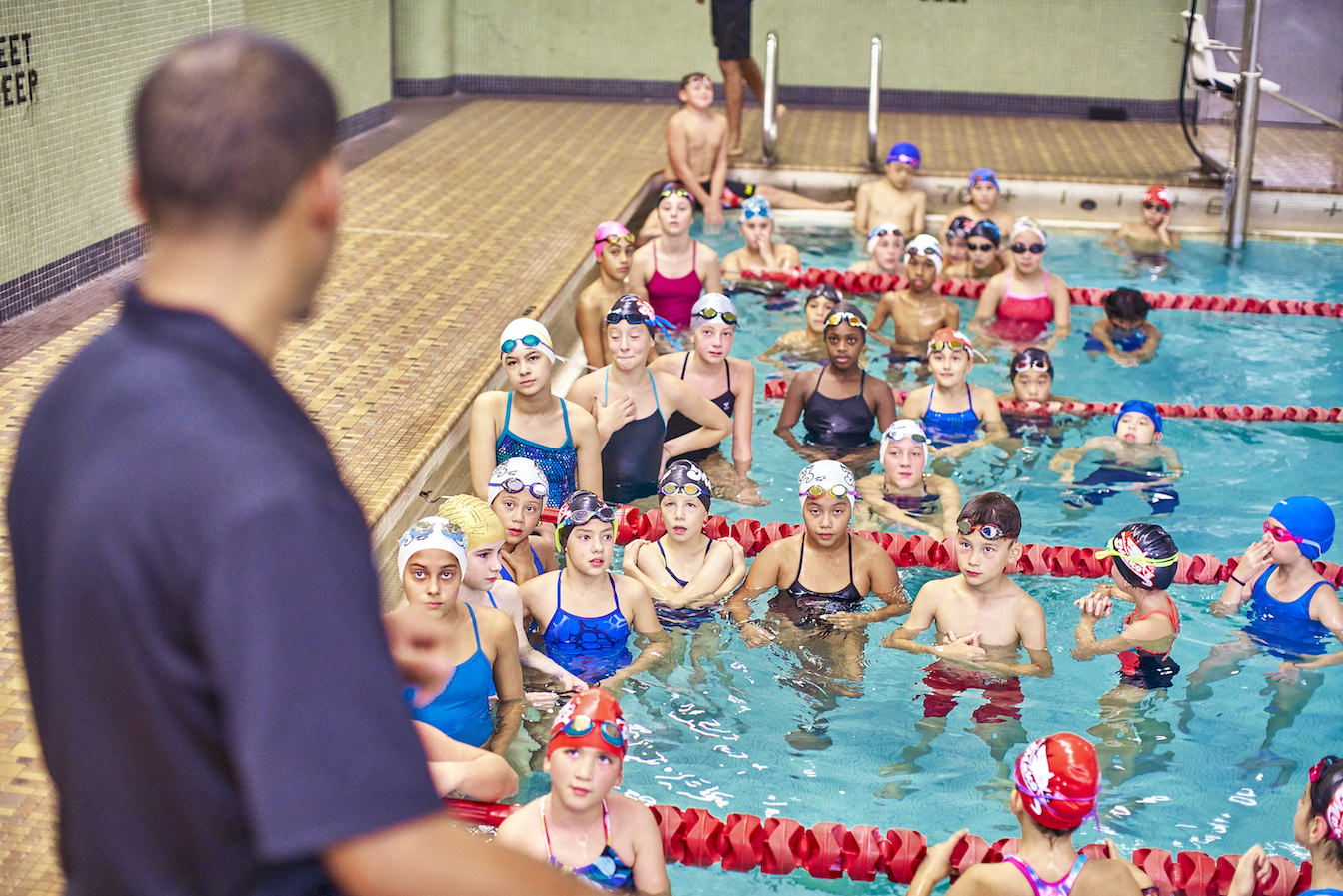 USA Swimming
Imagine Swimming Scholarship Program
Community Outreach 'Learn to Swim' Clinics
Dress for Success Collaboration
Avenues
Leman Manhattan Preparatory School
The British International School
Music Together
Make a Splash Foundation
Super Soccer Stars
My Little School
USA Waterpolo
USA Synchro
La Palestra
Leman Schools
PS161
Ebbets Field Apartments
Notable Achievments
Imagine Synchro Team
Junior Olympicss last season
Duet, 13-15 Age Group
Combo Routine, 13-15 Age Group
National Championship Trials
Junior Age Group
2 swimmers in 13-15 Age Group
Mako Polo
14U Team - Boys and Girls
• Qualified for the Junior Olympics
• Invited to the USA Water Polo's Holiday Camp, and the team with Mako Polo members won the camp championship. (Only 100 players from around the country got invited)
• Team members made it to ODP (Olympic Development Program) Boys National Championships (2018, 2019)
Manhattan Makos Swim Team
• Qualified for 2016 Olympic Trials in the 100 breaststroke
• Won Winter Junior National Champion (100 breast)
• Multiple US Open qualifiers
• East Zone Championships qualifiers
• Sectionals and Futures Qualifiers
• 37 Makos swimmers made 2018 Junior Olympic Team
• Multiple times individual and relay Junior Olympic Champions
• 2019 Senior Mets Winter Championships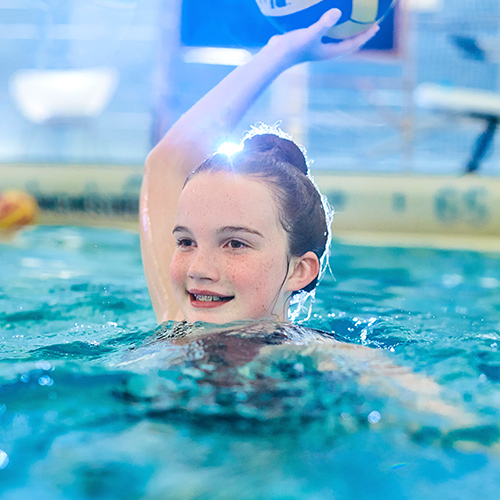 Notable Press

New York Times
"Seeing these kids committed, gradually making changes and improving, and then having fun with it, I don't know," Ervin said of the children he taught. "I guess it kind of blew on some embers that had grown really, really cold, and eventually grew into a fire."
Anthony Ervin: Olympic champ and former Imagine Swimming instructor

Wall Street Journal
"When you have a competitive swimmer who loves the sport and has dedicated so much of their life to swimming, it shows up in the quality of their teaching and lessons."

ABC News
"Babies swimming as early as 4 weeks are a combination of both natural ability/instinct and learned behavior."
Brenden O'Melveny: Director, Imagine

New York Post
"Imagine's formula, hiring exceptional teachers and weekly lessons is in stark contrast to less expensive programs, such as at the YMCA, that tend to have larger groups. Imagine has three to four children in a class, a ratio Imagine believes is far more effective than private lessons where the kids lack peer-to-peer learning."

New York Magazine
Best Kiddie Pool: "Almost as soon as they're out of the womb, kids can start blowing bubbles at Imagine Swimming. Weekly classes average four kids to each swim coach, with lessons breaking from the normal kickboard and dead-man's-float routines to include underwater Frisbee tossing, flotation mats, and hoop-jumping."

New York 1
"Anthony Ervin, a former Imagine instructor along with the rest of Team USA are inspiring the children learning how to swim at Imagine's TriBeCa flagship."
Erin Clark, New York 1

USA Swimming
"Imagine Swimming. Co-founded by Olympian Casey Barrett and NCAA champion Lars Merseburg, Imagine Swimming is not only a wonderful group of kids, but teachers. All sorts of swim instructors and coaches come in through the Imagine Swimming doors -- many artists, many swimmers and former competitors, many of them tattooed, many who are passionate about the water, like Ervin. All of them are engaging, articulate, and caring."
Mike Gustafson: writer with USASwimming.org and Splash Magazine

WNYC
"Inspired by the ocean, surrounded by water from his hometown in Honduras, swimming is something that inspires me, and happy to learn at Imagine Swimming."
Ramiro Ocasio: First Timers- 7 New Yorkers, 7 Changed Lives, WNYC, Happiest Man in the Shallow End

Inc 5000
"A lot of the core group are ex-competitive swimmers. And I think that has to do with what you learn in the pool and what are life lessons that we're trying to pass on to the kids. They're gonna make you successful in a lot of areas in life."
Lars Merseburg: Founder, Imagine Swimming

Fox News
"Imagine Swimming believes that the water is a place where children should feel at home. Every child should learn how to swim, and Imagine Swimming attempts to reach that goal through the instruction of experienced athletes."
Swimming World Magazine
"Synchronized swimming was the perfect fit to our overall approach to aquatics because it is expressive, full of movement, fluid and fun. There is nothing quite like dancing across the surface of the water."





Fly with us