IMAGINE CLASSES
Imagine Swimming lessons are tailored to fit your child's individual needs. Regardless of age or ability, we strive to find the right class that best facilitates safe fun and joyful, natural learning.
Click on the list below to find out more about our programs.

Family Swim & Lap Swim at the Tribeca Flagship
Weekend Family Swim hours are limited to families currently enrolled in Imagine Swimming lessons, as well as Independence Plaza residents.
Children & families enrolled in lessons swim at no cost.
Independence Plaza Residents, $21 per visit, or $87 per month for unlimited Lap & Family Swim membership.
Family Swim - Available Saturday - Sunday: 6:30 P.M. - 9:30 P.M. *Last entry 8:30 P.M.
Lap Swim - Available Monday - Friday: 10:30 AM to 12:30 PM and 7:00-9:00 P.M. (Last entry 8:15 P.M) Saturday - Sunday: 7:30 A.M. - 8:30 A.M.
Family Swim & Lap Swim at the Upper West Side Flagship
Lap Swimming is a great way to work out, heal from injuries, or relax before or after a long day at work. Our pool is a perfect temperature for swimming year-round and our reservation system ensures that there is plenty of space to swim.
Lap Swim Hours
Monday - Friday, 6:30AM - 9:00AM (last entry by 8:45 AM), 6:45PM - 8:15PM (last entry by 8:00 PM)
Saturdays, Sundays 7:00AM - 8:00AM
RESERVATION SYSTEM
Advanced reservations are available for the weekday lap swim sessions but are not required. Swimmers can reserve 30 minutes each morning, and 30 minutes each evening. If no one is waiting to swim, you are welcome to swim longer, up until the end of each session.
You can make reservations up to one week in advance. 'Last entry' times will be 15 minutes before the end of each session; in other words, you must book a reservation and arrive at the pool no later than 8:45 AM weekday mornings, and 8:00 PM weekday evenings. We ask that swimmers arrive no more than 5 minutes before their reservations, and leave within 5 minutes after completing their swim.
Please be courteous to your fellow swimmers by only reserving times you are very likely to attend. In the event you need to cancel a reservation, you may do so in your Parent Portal up to 1 hour ahead of your reservation. This opens the spot for other lap swimmers.

RESTRICTIONS
Must be 15 years old or older
Memberships are for individual persons only. Additional family members can create separate profiles on the same account or create their own individual accounts but must purchase memberships separately.
Membership Rates
Regular Rate: $124/month.
Senior Rate: $93/month. (65+).
Resident Rate: $87/month. (Must be a full-time resident of 752 West End Avenue. Residency must be confirmed by building management).
All memberships are subject to a $50 enrollment fee. (This is not an annual fee.) Memberships can be discontinued at any time during the current billing period. Re-enrollment will incur an additional enrollment fee.
Drop-In Rates
Regular Rate: $25/swim.
Senior rate: $18.75/swim.
Resident: $17.50/swim.
Family Swim (for families with children under 15)
Children & families enrolled in lessons swim at no cost.
Saturdays, Sundays, 6:30 PM - 9:30 PM (last entry by 8:30 PM)
Children swim free with a paying adult.
All swimmers must check in by 9:15 PM Monday - Friday for lap swim.
All swimmers must check in by 8:30 PM on Saturdays and Sundays for family swim.
Imagine Swimming Code of Conduct
Speak in respectful tones, refrain from the use of vulgar or derogatory language, and dress appropriately.
Resolve conflicts in a respectful, honest, and caring manner. Threats, threatening gestures, and physical or verbal abuse are prohibited.
Contact of a sexual nature is prohibited on Imagine Swimming premises.
Respect the property of others. Do not engage in theft or destruction.
The use, sale, dispensing, or possession of illegal drugs or narcotics, or the unsanctioned use of alcohol or marijuana on Imagine Swimming premises, is prohibited.
Please adhere to all New York City COVID-19 mandates. Stay home if you are sick or are experiencing symptoms of COVID-19.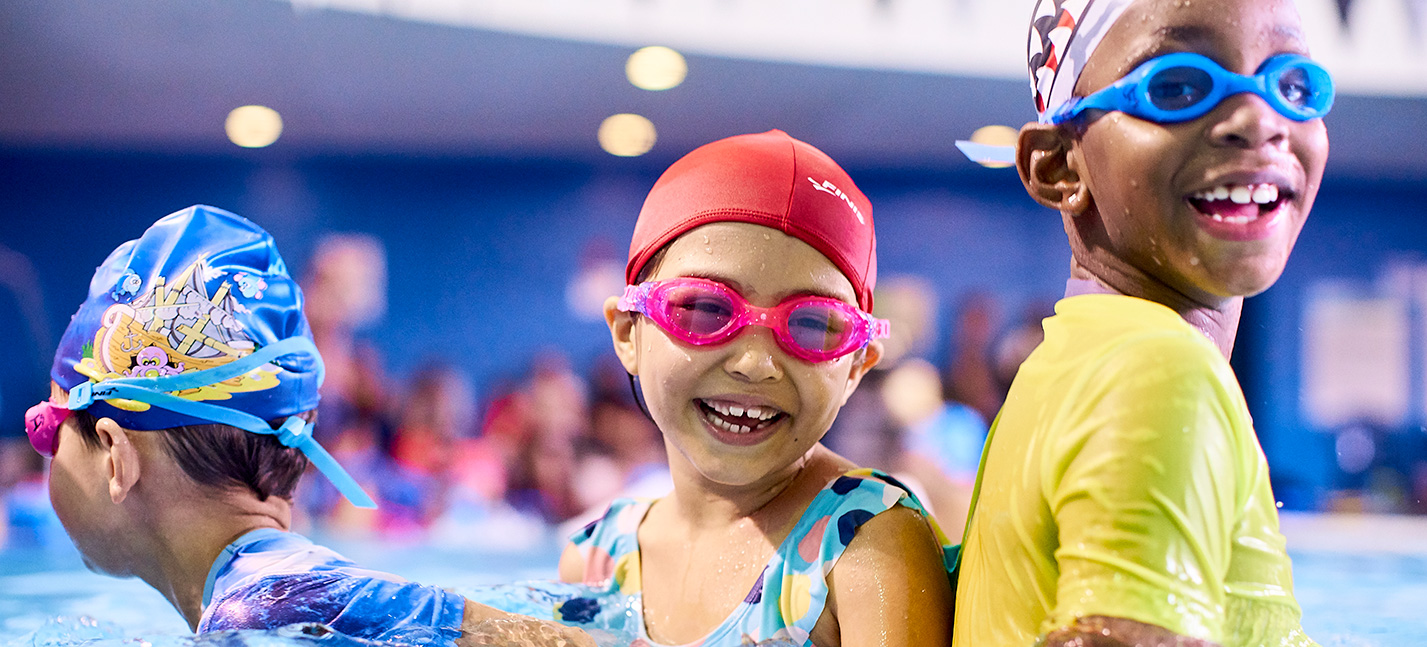 To view more information about our General Policies, Enrollment, Billing and FAQs