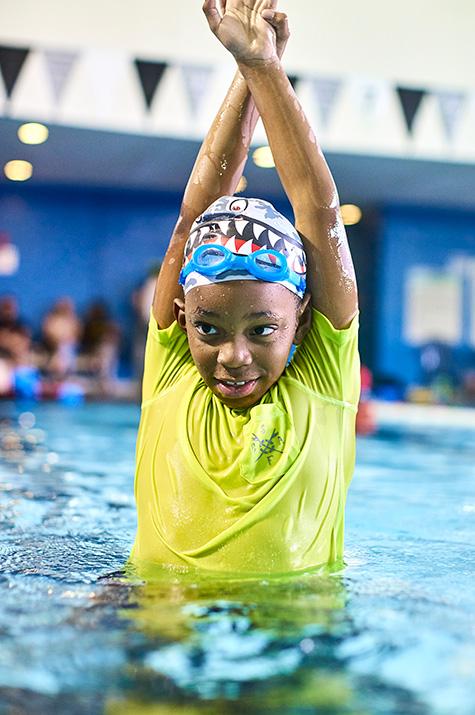 Registration
How it works
Classes meet once per week for 40 minutes.
Swimmers are grouped based on age and comfort level in the water.
The first class is a trial class.
Each class, including the trial class, is $47; we are unable to credit or refund for missed lessons.
Tuition is processed on the first of each month, for the number of lessons in that month.
Our enrollment is perpetual, meaning your spot is yours on a continuous basis with no need to re-enroll. If you would like to cancel, we simply require a at least 30 days notice via your Parent Portal..
Classes are filled on a first-come, first-served basis.
Imagine classes
Imagine Swimming lessons are tailored to fit your child's individual needs. Regardless of age or ability, we strive to find the right class that best facilitates safe fun and joyful, natural learning.
What you won't find
Rigid levels and checklist teaching
What you will find
Lessons that are constantly adapted and structured around the fluid development of every young swimmer
Lesson length
40 "active" minutes. In too many programs, children are sitting on the sidelines for large portions of lessons, regardless of the activity. At Imagine, we strive for swimmers to be active in the water for the entire duration.
Class Ratios
The "Classic" Imagine class has a 1:4 teacher / student ratio. We believe this class size provides the highest quality atmosphere for both skill development and social interaction. At Imagine, there are never more than four children in a regular group class.
3-Year-Olds: For this age group, we keep the ratio even lower. 3-year-old classes are typically capped at 3 students until it's safe to add a fourth. This smaller ratio reflects the need for a bit of extra comfort and attention with this age.
Parent & Me Classes: For our Baby Swim classes (for children aged 4 months to 36 months), with parents still present in the water, ratios can be a bit higher, because there are two arms on every child at all times. The maximum Parent & Me ratio is 1:6.
Stroke Enhancement classes are for advanced students who have an active interest in competitive swimming. The minimum age is eight years old. The focus of these classes is on swim team preparation. There is 1:6 teacher / student ratio, with classes consisting of technical stroke work and an introduction to the basics of team workouts and competitive terminology.
The Squad program is geared toward swimmers ages 10-18 interested in practicing a few days a week, but who may not be interested in the full immersion of being on the swim team. The goal of the Squad program is to continue refining strokes, increasing endurance, and on general fitness in the water - in a fun pressure-free setting that is not focused on the destination of swim meets and racing.

Baby Splash
For infants ages 8 weeks to 4 months, Imagine Swimming now offers Baby Splash classes, tuition free. The program is designed to orient parents and infants to the water together, in a soothing, low-pressure environment.
Baby Splash classes teach parents the techniques they need to help their babies get the most out of their time in the water.
Early, consistent exposure to the water can significantly speed up a little swimmer's learning curve.
Studies show that early infant swimming lessons offer many other benefits as well, including accelerated brain development, early socialization, and improved motor coordination.
Location
Tribeca Flagship, 40 Harrison Street, NYC
Schedule
Mondays | 8:40 AM & 9:00 AM
Wednesdays | 8:40 AM & 9:00 AM
Thursdays | 8:40 AM & 9:00 AM
Saturdays | 8:10 AM
Sundays | 8:10 AM
Dates
Mondays, Wednesdays, Thursdays, Sundays
Class Format
20 minutes
Weekly Tuition
FREE
Registration Fee
$25 (paid at time of registration)
Starter Kit
$20, includes one swim diaper, one Happy Nappy diaper cover, and a copy of the book Baby Swim, A Lifelong Adventure.
Diaper Policy
All Baby Splash children must wear a reusable swim diaper and a happy nappy diaper cover, that fit snugly around their waist and thighs. No exceptions. We now carry smaller diaper & happy nappy sizes to accommodate this age group.
Absences
During the summer months of June, July, and August, Imagine continues to offer our On-Hold option to accommodate your summer plans.
Family Swim sessions at Imagine's TriBeCa Flagship pool are now complimentary to currently enrolled families.
We will continue to credit for any and all religious and federal holidays with 30 days advanced written notice.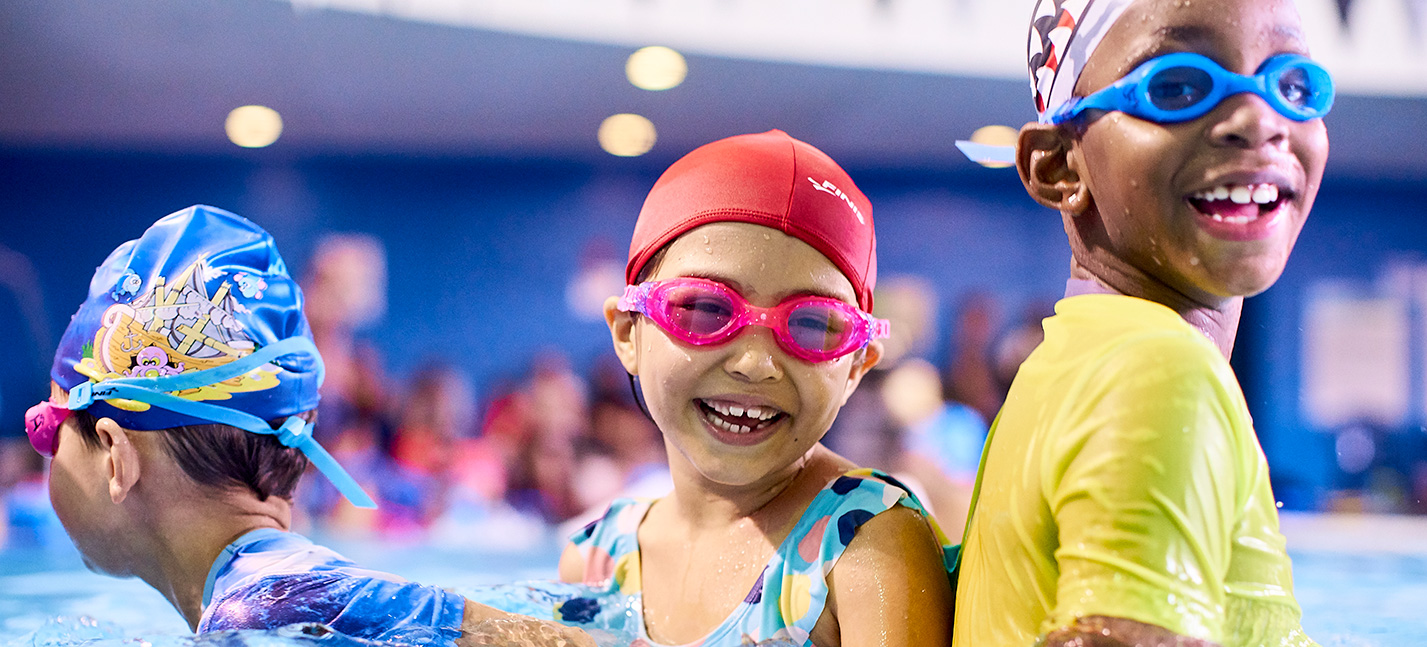 To view more information about our General Policies, Enrollment, Billing and FAQs